Specpoint Systems, LLC manufactures proprietary new instrument systems and replacement parts for Honeywell UVH series ammonia detectors.
SpecPoint UVH20 A-E Series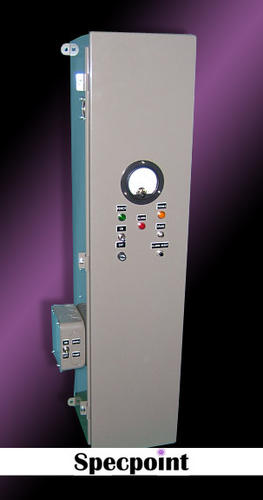 The Specpoint UVH20 series provides the industry's most reliable and accurate high performance U.V. sensing technology with exclusive 100% passive sampling and the ability to monitor up to 8 separate zones with each detector. The UVH20 offers closed or open process sampling with no electrochemical sensor cell to replace.
Specifications*
Accuracy +/- .50% of range
Repeatability +/- .10% of range
Display type analog meter (digital optional)
PV out: 4-20 ma or 1-5 vdc
One alarm trouble relay S.P.S.T. 5 amps / 120 vac
One alarm relay 3.P.D.T. 5 amps / 120 vac
Power requirement: 120 volt AC 60HZ 10 VA
Sample flow requirement: 5-25 SCFH
Dimensions: 8"l x 8"w x 36"h
Electrical Enclosure: NEMA 12
UL CSA (Pending)
Optional Feature: Multi-point sample sequencer (up to 8 zones)
Ammonia Measurement Ranges by Series:
0-50 PPM NH3
0-100 PPM NH3
0-250 PPM NH3
0-500 PPM NH3
0-2500 PPM< NH3
New Option: E-1000 Ethylene Detection (C2H4)
Detect 0-1000 ppm C2H4 with UVH20 A-C models
Signal Output 0-20ma for computer system
Still running an older Honeywell UVH10? Upgrade today. Trade-ins are welcome.
---
*Manufacturer reserves the right to change specs without notice
UVH20 Data Sheet
Special Projects

Aircraft Applications

CA Storage Facility at Borton Fruit
Applications
Cold Storage ammonia detection
Controlled Atmosphere (CA) warehouse ammonia detection
Mechanical room ammonia detection
Process monitoring of ammonia
Specialized industry solutions
Detection of other gases (Contact us for details)
Hydraulic oil vapor detection
Freon and HCFC/HFC/refrigeration vapor detection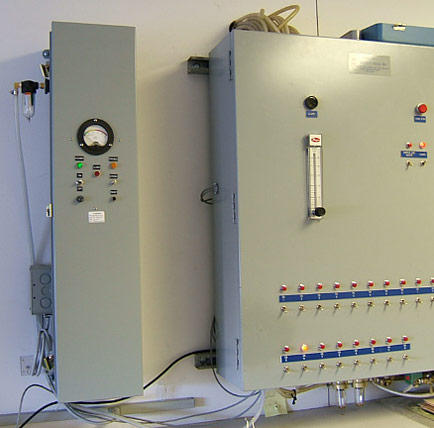 Typical Install for UVH 20 A (0-50 ppm) CA Room Application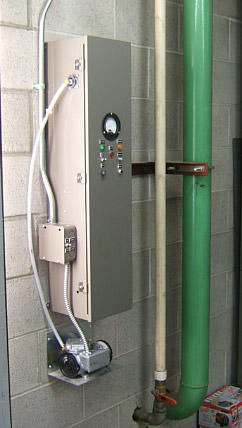 Typical Install for UVH 20 C (0-200 ppm) Compressor Room Application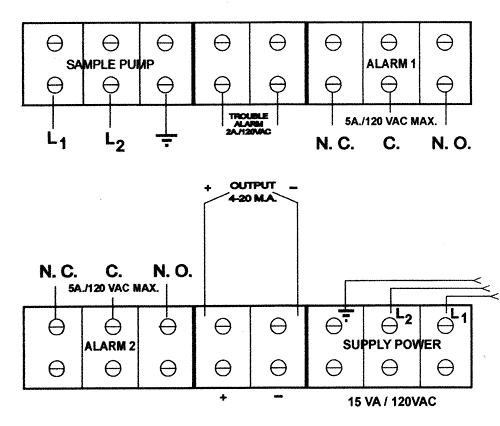 Wiring Diagram